Christmas in Sweden.
Christmas in Sweden.
Congrats, for those of you who are still with me through this blog design ongoing project.  I feel like I should re-title it to "existential crisis blog" because that's what it looks like every other day, going from one extreme to the other.  One should not design blogs based on one's mood.  But as usual, I like this layout, even if it does make me look like a member of the Nazi party or maybe a Communist.
I'm already getting off-track.  Here's my news: one of my closest and oldest friends, who lives in Sweden, has asked me to spend Christmas with him and his family.  Now what do you think I said to THAT invitation?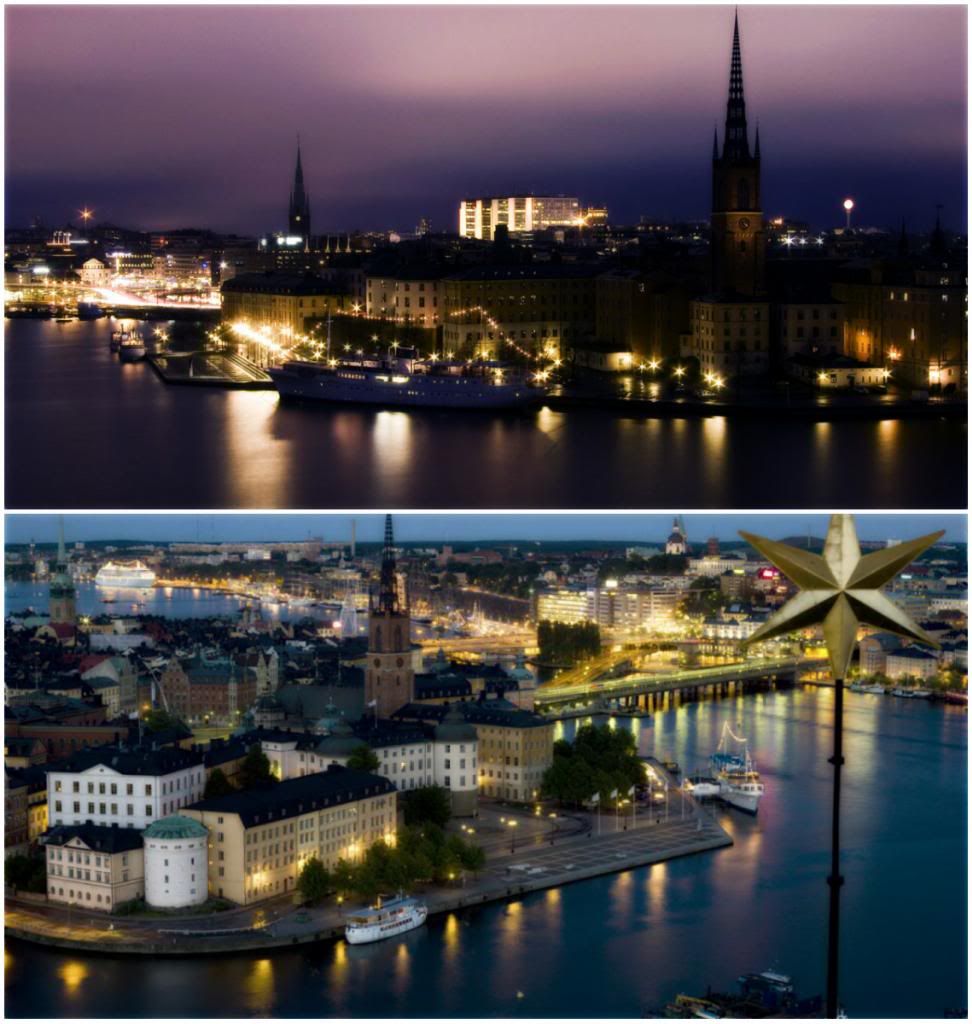 Stockholm fascinates me.  It's something of a mix between old European heritage, a hilarious ship graveyard, a cultural mecca, an American and German tourist haven, and your normal 21st-Century metropolis.  Swedes in Stockholm are a fun mix of welcoming to American tourists and American culture while simultaneously being hermits and socially closed.  I don't know how to describe it, but the combination of everything that is Stockholm makes me feel really safe and secure.  I've only gotten lost a few times (when wandering around alone, obviously, as my friends know what the hell they're doing) but I was never particularly worried.  I would be more uneasy about getting lost in my own state, to tell the truth.
I have tried to come up with an answer about what's so special about this place, and the simplest thing I can say is that everyone has their haven, their utopia, and I suppose Stockholm is mine.  It's big enough to get lost in, obviously, but small enough that I don't feel overwhelmed, crowded, or claustrophobic.  It's been a dream of mine to live there since before I even saw the place.  At the very least I plan on retiring there.  I could get really deep into my conspiracy-theorist Libertarian-sounding anti-Murrican ways (I am neither anti-American or a Communist just fyi), but I don't really feel the need.  I love Sweden and Sweden loves me, and anyone who has ever fallen in love with a foreign place can understand what I mean by that.
So, I will be spending this Christmas in Sweden, and if all goes well, ringing in 2013 in Sweden as well.  A lot of stuff about next year is really uncertain and kind of sad, so I think it's even more fortunate that I have people who care about me and want to get the year off to a great start in the place they know I adore.  Tentatively I will be in Sweden for a month.  Pretty badass, right?