Happy New Year from the beautiful, cold, dark, and lovely country of Sweden!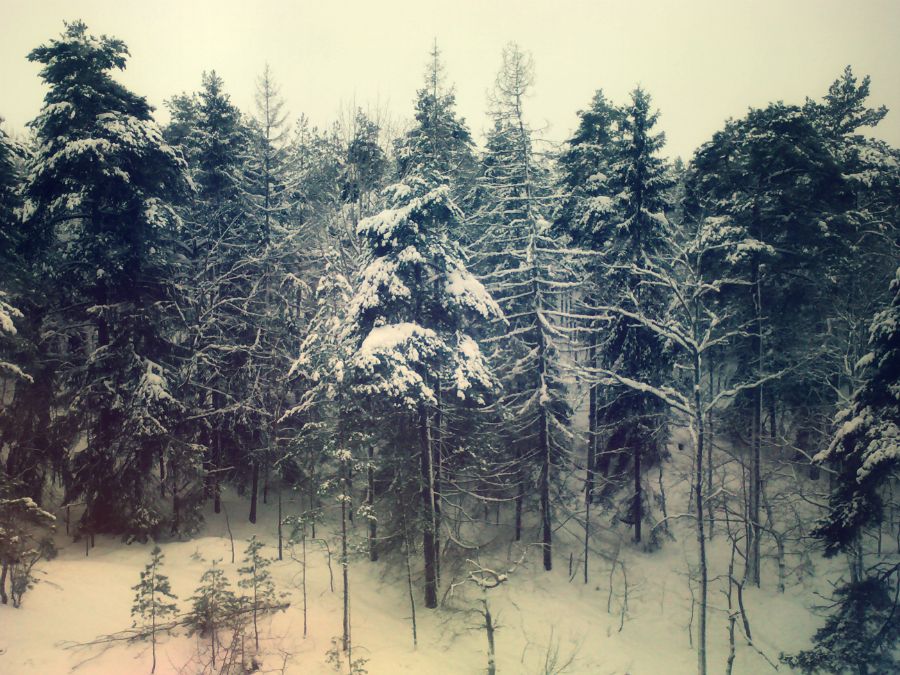 (This is the view from the apartment I'm staying in)
My New Year's was actually perfect, which is nice considering that 2012 kicked off to a really bad start.  But on NYE Henri and I decided that we were too reclusive and old to go out and party.  Parties aren't my thing and I've had bad luck with them, especially recently.  So, we stayed in and watched the Silence of the Lambs, which I had never seen before.  It was AWESOME!!! I brought over princesscake which I am addicted to, and we ate and saw the movie.
Around 1145pm we got our coats on and walked out to an area by Henri's apartment which overlooks a river and a bridge.  Fireworks were going off like crazy, and there was even a small crowd near us which were setting off their own fireworks.  Someone brought a floating Chinese lantern which pathetically floated right into a light post and fell down, and I was entirely too amused by it.  Instead of champagne, Henri and I had a bottle of red wine and two glasses.  We watched the fireworks, which sounded like World War III happening, until after midnight.  And then went back in to drink and talk with Madi!! (Over Skype of course)  We laughed and joked for hours. It was a really wonderful night.  Unconventional, and relaxed, with a good mix of gingers, Jews, serial killers and the wrong type of alcohol.
So I've been thinking about what sort of resolutions or whatever you'd like to call them, goals, I have for 2013.  I have never really been the type of person to make a laundry list on New Year's Eve, and for the past four or five years I've given each year a "theme" so to speak, a central area of life to focus on in that year, or contemplate on, or what have you.  And then Madi and I usually give the years rhyming names.  I have no idea how or why we have this tradition, but it didn't take much thinking to realize what area I want to focus on and why.
No More Being Mean in Twenty-Thirteen 
Over this year, I've gotten scarily nihilistic in my views on the world, and I think it's inevitable with age, awareness, and atheism, to go through periods of this if not exist solely in the realm of nihilism and existentialism.  The thing about it is not only am I nihilistic, I'm also really, really hard on myself.  I can't even begin to describe how often I put myself down, or call myself names, or just in general berate my life and everything about it.  I have always been this way but in the past few years I almost feel it's gotten out of control.  With my depression, it's really hard to function as best I can while never believing in myself or giving myself any credit.  I don't know how to be proud anymore, I don't feel any great purpose or helpfulness about my existence.  And I've just realized how hindersome that is…I can't very well go out and do great things while subconsciously always feeling like a failure.
So, despite my crippling cynicism toward myself, this is the year I'm going to learn to appreciate me.  And not be mean, and bully myself.  It is without a doubt one of the most daunting tasks I feel I've ever faced and not something to be taken lightly.  But I think it's important.  Even this morning when I was taking a bath, I was thinking about a few tasks that I have to do and my inner voice was going on about how crazy and stupid I am.  I had to stop myself several times in the span of ten minutes just to prevent those negative thoughts from running wild.  I may not believe in much, I may in fact not believe in anything, but being mean to myself isn't going to make life easier, or more worthwhile.
There we have it, folks.  A review of my celebrations and my thought process on the year to come.  How about you?